Material Recovery Facility
Our material recovery facility is a specialised plant that receives and separates waste products. Through a sorting and extraction process, we are able to salvage recyclable raw materials for reuse. These raw materials are given a second breath of life in the form of resources for a wide variety of applications, such as end-user manufacturing. We trade and direct business deals for recycled materials and resources with various commercial and manufacturing partners.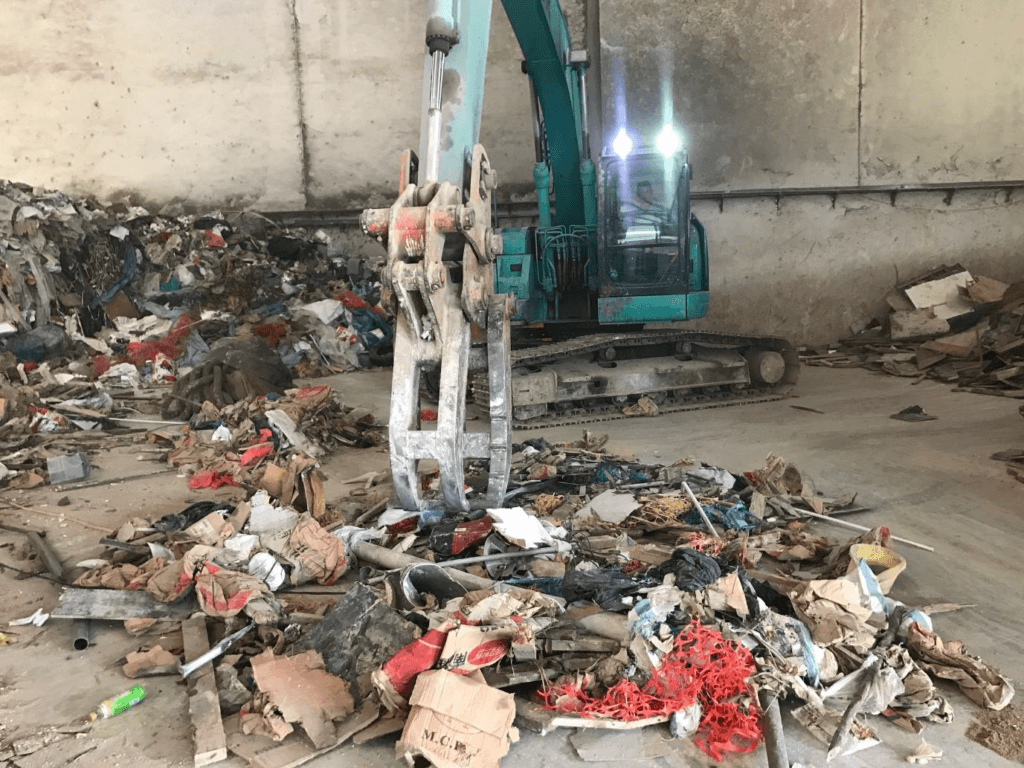 Why do I need this?
The material recovery facility is a perfect environmentally conscious solution that effectively provides our clients with a service that reduces waste intake. We separate reusable, recyclable and disposable waste in your collection using the latest in technology. With our effective solution, you'll be contributing less to landfill, and providing us with the materials for remaking into other goods and products.
Combining a material recovery facility with other waste management services will assure you waste is managed in a safe, secure and environmentally conscious manner. We offer our range of services and systems with your requirements in mind. Enjoy a personalised service for your business, shopping plaza or hotel.
JR Environmental quality services
Our team are dedicated to providing our customers with a service that is reliable and convenient. We want to be a leading contributor to clearing up Singapore, making living tidier and more hygienic for our citizen's comfort. Ensuring you have a professional team to manage your waste means you won't be left with unsightly trash or unappealing smells in the area. With us, you'll get a trustworthy service that will leave your office or building looking great.
Ensure your clients, workers and customers experience a simple and effective waste system. If you're in need of a service for waste disposal and management, contact our team at JR Environmental today.